Free Registration
Kreen Partners will not be charged a partnership registration fee when partnering with Kreen.
Widespread Connectivity
With Kreen you will reach more people from various regions by using kreen.id platform that has thousands of active users from all over Indonesia.
Online Event Promotion
Through kreen destination series events, Kreen partners can join as speakers and promote your own tourist destinations.
Promotion Through Events, Social Media, & Influencers
Kreen partners get the opportunity to do promotions through events, social media, and influencers as well as key opinion leaders (KOL).
API integration
With API integration (Application Programing Interface) Kreen Partner site will connect directly with kreen.id host to host (H2H). Make it easy for customers from Kreen Partners to complete orders.
Online Management Platform
Supported by the best technology, the online platform can be managed directly by Kreen Partners to change the availability of tickets, promos, and more.
Team Support
The Kreen team is ready to assist Kreen Partners with special support and services, from production, liaison, and social media teams.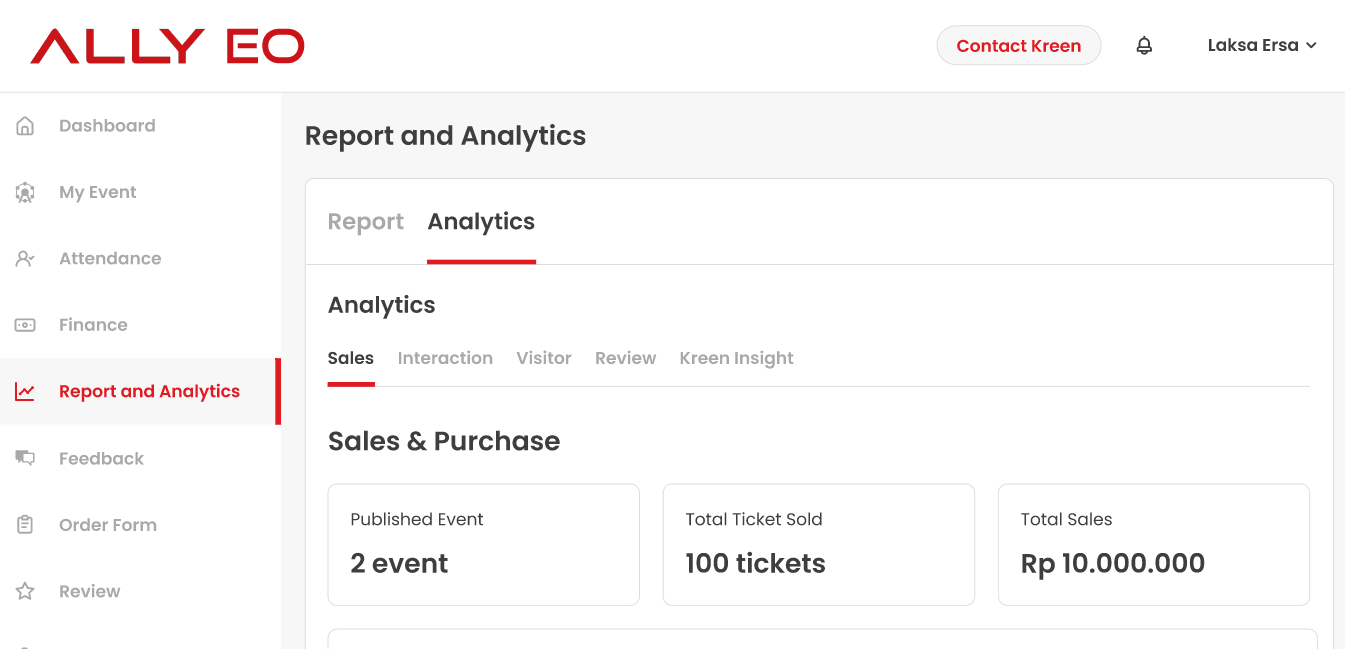 Kelola dan Promosikan Event Anda Hanya di Kreen
Kreen adalah layanan pemesanan tiket event offline dan online yang sesuai dengan kebutuhan pengguna. Bersama Kreen anda dapat mengatur informasi waktu, pengaturan tiket, hingga penjualan tiket untuk memberi pelayanan terbaik dengan berbagai fitur keren milik Kreen Indonesia.